Paul George gets traded to the Thunder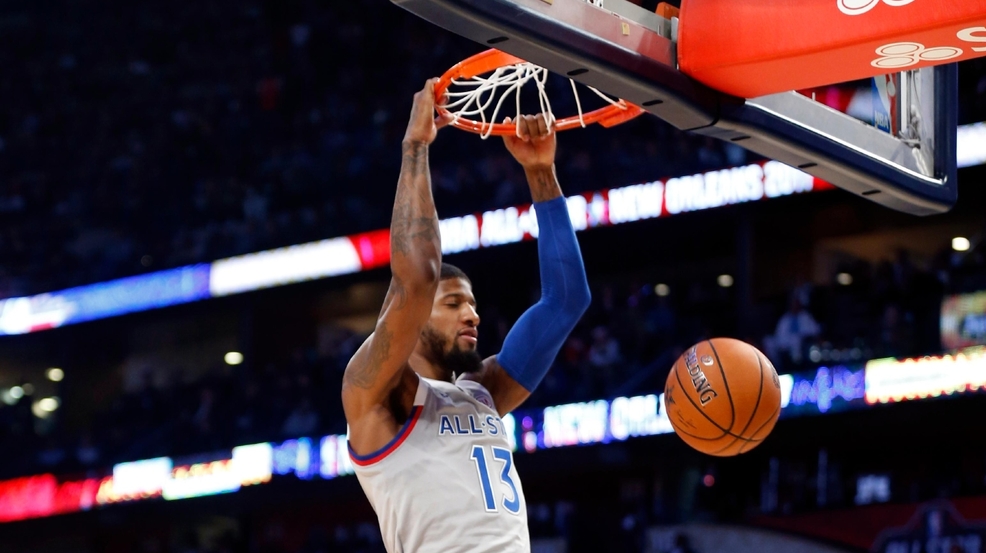 OKLAHOMA CITY (KOKH) —
The Oklahoma City Thunder pulled the move of the year by trading for Paul George just over two hours before free agency was to begin.
The Thunder will send guard Victor Oladipo and forward Domantas Sabonis to the Pacers for George.
By getting George the Thunder adds a guy that is an All NBA caliber performer. He averaged 24 points per game last season and is also a good defender. It also sends a clear signal to Thunder guard Russell Westbrook that they are serious about surrounding him with better players.
Westbrook can sign a five year extension with the Thunder worth over $200 million. Pacers General Manger Kevin Pritchard, who grew up in Tulsa, says he felt more comfortable sending George to a Western Conference team instead of an east rival.
The one snag is that George will be in the final year of his contract and he told the Pacers it is his intention to sign with the Los Angeles Lakers after the season. The Thunder are taking the gamble they can convince George to stay beyond this season with a successful playoff run and playing with the league's MVP in Russell Westbrook.
Unmute